|



FAQ
News | Forum
Visa Selector
Complete List
TN | H-1 | L-1 | B-1 | E-2
Citizens
Bridge
Links | Handbook



IT Professionals
Construction

Lawyers

Testimonials
Fees | Retainer
Building

Rolodex
Tax
Jobs
Social Security
Moving


For North American Lawyers Only: U.S. Immigration Tools
For U.S. lawyers: U.S. immigration benefits for your clients:
For Canadian lawyers: Critical facts about U.S. immigration that can impact your everyday client:
For Canadian lawyers--personal U.S. immigration issues for you:

Return to the top of this page
How to Help Your Clients
"[ADetroit immigration lawyer] referred me to you . . . He regards you very
highly and portrayed you as, 'one of the most highly thought of immigration
attorneys in the country.'" --Canadian citizen, automotive industry business owner

For lawyers helping their clients with U.S. immigration questions.

Here are typical reasons lawyers give when calling me for assistance:
"How can I get the process started?"
"I am mired in this hopeless case. I need help!"
"My client got himself into a lot of trouble at the border. He is in the computer now."
"Frankly, I do not have that much experience with this."
"Our company needs to hire a Candian--quickly."
I am grateful to lawyers, who provide me with a large source of my referrals.

I often hear from Canadian and U.S. attorneys, solicitors and barristers.

Calls come from lawyers in all areas of practice; including from some of our countries' best immigration lawyers.

I work with in-house counsel and members of large and small private firms.

It is gratifying to receive referrals from my peers.

I enjoy telephone consultations with lawyers . . . who often turn out to be excellent clients themselves.

Here are the three ways to get my help.

These strategies are in descending order of your degree of involvement:

1.

Get advice.

Do not be shy.

Here are ways you and your clients can stay informed:
2.

Patch me in.

You and your client can both consult with me via a conference call.

3.

Refer to an expert.

Tell your client "I would like to refer you to an expert."

You can simply ask your client to book a consultation with me.

(I often hear "my attorney sent me to you.")

If you like, you can advise me of the referral.

I can inform you of the results of the conference.

Remember, great lawyers know how to ask for help.

It is your ethical and professional responsibility to know your limits. You can expand those limits with outside support.

The rules for Green Cards, citizenship and work permits are arguably the most complex area of law.

The U.S.Citizenship and Immigration Service (

USCIS) and the Customs and Border Protection (CBP) are powerful Homeland Security agencies.

Those agencies dispense dramatic consequences.

These consequences include enhancing or destroying your clients' personal and business lives.

You and your client can even trigger these consequences by simply checking the wrong box or saying the wrong thing.



Return to the top of this page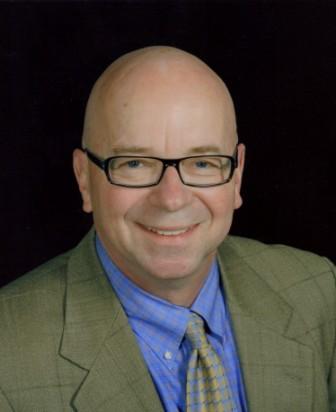 Joseph C. Grasmick, the Immigration Lawyer for Canadian Businesses and Professionals
---
Mr. Grasmick has been a practicing lawyer, exclusively in immigration, for 30 years. He is a founding member of American Immigration Lawyers Association, Upstate NY Chapter. Admitted to practice in both NY and Florida, Martindale-Hubbel gives him an "AV" rating.

Mr. Grasmick frequently lectures about substantive and technological issues. His publications include 11 editions of the Canada-U.S. Business Immigration Handbook, published by the leading law book publisher in Canada. The 900+-page TN Handbook for Canadians--How to Work in the U.S. Under NAFTA, is the first major legal work to widely appear in e-book format. It is the leading, if not only, book exclusively about TN NAFTA work permits.

Mr. Grasmick was the first lawyer in Western NY to use a web site. The site has won numerous awards. His official NY county bar publication refers to it as a "star in the world of Internet technology. . .from both a historical perspective and in terms of web site development." It now receives over one million "hits" per month, from over 30,000 monthly visitors. His practice is now 100% Internet-based.

Joe Grasmick graduated cum laude from the SUNY at Buffalo law school. While there, he served as senior Law Review editor while simultaneously earning his master's degree in anthropology. His international legal expertise developed during many years of overseas experience. This included the Peace Corps and international legal study in Mexico and Europe. He served stints as a Fulbright scholar, Ford Foundation Intern, OAS fellow and Interamerican Foundation research fellow. He also served assignments with the International Labor Organization, Survival International, the Anti-Slavery Society and United Nations/ECOSOC Commission on Human Rights Subcommission on Prevention of Discrimination and Protection of Minorities.



Return to the top of this page For lawyers helping clients with other legal questions—not just immigration questions

Any lawyer—not just immigration lawyers--assisting Canadian clients with potential business or personal interests in the U.S.A. must consider U.S. immigration law.

U.S. immigration laws need not detract from client interests.

Without planning, however, U.S. immigration law can be a serious bother.

The next topics on this page enumerate some U.S. immigration law issues of which a lawyer should be aware.

You must know these issues to maintain a minimum level of professional responsibility and client service--even if you practice only in Canada.



Return to the top of this page For criminal lawyers representing any Canadian.

Individuals convicted of criminal offenses can face harsh consequences under U.S. Immigration Laws. They can be prohibited from entering the country--even as tourists. It doesn't matter when the conviction occurred. Even if 10 or 20 years ago, the bar is permanent.

A complex statutory formula exists to ascertain the exact immigration effect of a given criminal conviction. Some of the factors taken into account in the formula, and either added or subtracted in different ways to produce the final result, are the following: There are two possible results of this analysis. The conviction may have no effect on an individual's ability to enter or remain in the U.S. On the other hand, it could bar your client permanently from entering the country.
The number of offenses (counts) involved; whether or not the crime was committed five years after entry into the U.S.
Whether or not the offense involves narcotics and, if so, the amount and nature of the narcotic substance.
Ability to obtain a dismissal under the First Offender Act or a pardon.
The nature of the punishment imposed.
The defendant's prior criminal record.
Each case requires a careful analysis of the Canadian criminal code and how the code interacts with the U.S. law. See the TN Handbook for a large list of common violations and their immigration effect.



Return to the top of this page For lawyers who draft contracts and who specialize in international commercial transactions.

Under the Free Trade Agreement, employees of Canadian companies can enter the United States without applying for special work permission in order to service, install, and maintain machinery purchased outside the U.S. They do so under a B-1 permit.

The contract can be executed in Canada. There is no limit on the amount of time these employees can spend in the U.S. However, to take advantage of this, a carefully worded provision must be placed in the contract, requiring the presence of these employees. Without such a clause, the employees may have to undergo a time-consuming and uncertain application process.

Be careful in counseling client to take sales contracts and other legal documents with them when going to the U.S. Make sure that your client has the appropriate U.S. immigration work status. Customs and immigration officers may review these documents. These officers may see these documents as evidence of your client's intent to perform services in the United States. If so, the U.S. immigration will not allow your client to enter the U.S. and will make the appropriate notation in their computers to prevent future entries. Contact me for assistance.



Return to the top of this page
"Joe Grasmick is a top notch immigration lawyer. He literally wrote the
book on obtaining work permits to the U.S. under NAFTA. He continues to
have a vital practice in the border region surrounding Buffalo, NY as well
as nationally. He was also among the first in the profession to harness the
power of the web as a business tool. He is a true leader in the field."
--DZ, Immigration Lawyer, Buffalo, NY
For lawyers representing clients undergoing a merger, acquisition, reorganization, or new stock issuance. General and employment counsel for Canadian companies expanding in the U.S.

The corporate structure of a company can have an important bearing on the ability of executives to successfully receive permission to work in, or immigrate to, the United States.

Work permission is extremely important. This is because the success of the U.S. operations often hinges on the ability of these key officers to travel to the U.S. Corporate reorganization can turn managers already in the U.S., into "illegal aliens"! Failure to structure the ownership of the company correctly in Canada, or establish the appropriate type of Canadian business entity, could instantly -- and perhaps irreversibly -- deny these employees the ability to travel and work in the U.S.

On the other hand, with advance planning, your clients can easily travel and work in the U.S. For example, senior employees of Canadian companies are eligible for temporary or permanent immigration to the United States in order to work for a U.S. branch, affiliate, or subsidiary. This is under the L-1 permit. "Affiliate" and "subsidiary" are strictly defined, and largely depend on how shares of the company are issued.

When counseling your international client about a proposed merger or acquisition, consider the immigration impact before serious negotiations develop. Consult with our office if you like. The corporate employee organizational chart is also important. For example, prospective L-1 or permanent transfers should have other managers or university degree professionals report to them. This structure must be in existence at the time of the visa application. This is to fulfill one of the basic requirements in the regulations.



Return to the top of this page Here is a general checklist of items to assemble when performing "due diligence" in the immigration context:



Immigration Due Diligence in Corporate Changes
(Mergers, Acquisitions, Change of Corporate Ownership, Layoffs)

1. List of all non-immigrant employees at seller company.

2. All immigration files of individuals.

3. List of employees purchaser wishes to retain.

4. Employee policy manual.

5. Brochures and policies concerning form I-9 (employer sanction) compliance.

6. I-9 forms.

7. Employee agreements concerning the affected employees. Pay special attention to employer promises.

8. List and description of threatened or pending actions of governmental or regulatory proceedings related to employees.

9. List of judgements, decisions and settlements from judicial administrative and governmental proceedings, and investigations relating to general employer issues.




Return to the top of this page For lawyers specializing in corporate or personal income taxation.

Advance planning is essential if employees of Canadians are to receive the most beneficial treatment when performing services in the U.S. Companies should minimize the tax bite of a transfer and should consider an equalization program.

This is especially important for Canadians taking up residency in the United States. Tax counsel must assist their clients to identify and select the appropriate immigration and tax status. Timing is extremely important.

U.S. federal income treatment of a foreign-born individual depends on whether the taxpayer is a resident or non-resident for taxation purposes. The difference in tax liability can be substantial.

Tax residents - just like U.S. citizens - are subject to tax on their worldwide income. Non-residents are subject only to liability on U.S. sources of income or foreign source income connected with a U.S. trade or business.

Although residency for tax purposes is not the same as permanent residency for immigration purposes, immigration status can be the most important element in determining this tax status.

For example, an immigrant/permanent resident may automatically be considered to be a resident for tax purposes. On the other hand, a temporary non-immigrant visitor (B-1) may be considered a tax non- resident. Other visas--including permanent commuter status for Canadians and non-immigrant visas (L-1, E-2, etc.) -- allow the taxpayer some flexibility in determining if and when tax resident liability on worldwide income will accrue.

Taxation planning is especially important for Canadians since they are subject to similar income tax laws. Although a Canada-U.S. treaty reduces the impact of double taxation, careful timing of immigration status is necessary to avoid simultaneous disadvantageous tax impact in both countries. This is particularly important in a non-U.S. citizen's initial years in the U.S., during transition to U.S. tax residency status.

Tax planning is also important for U.S. permanent residents. The immigration service can lift a person's U.S. "green card" if that person files a tax return as a Canadian resident, and not as a U.S. resident.



Return to the top of this page
"Nobody knows TNs more than this guy."
--GS, North Carolina lawyer referring his client

I often receive telephone calls from Canadian lawyers, who have personal U.S. immigration questions. These people usually want to do one of the following:
interview a U.S. client,
work as co-counsel on one U.S. case,
take up a clerkship, or
practice law part- or full-time in the U.S.
Most immigration issues are, of course, not specific to the legal profession. To ascertain your eligibility for U.S. entry and work, start with the:



Return to the top of this page In addition to the academic, professional and employment requirements on the TN list, there is a general requirement that you are ready and able to perform the functions of the job description in the U.S. This requirement applies to all TNs. If a license or certificate is required in the state where you are going to do what you say you are going to do, you need that piece of paper, even if the requirement does not appear on the TN list.

This is confusing. You may meet the licensing requirement on the TN list (e.g., called to the Ontario Bar), but may not meet the across-the-board requirement (e.g. admitted to practice in California.) Many who consult with me are dismayed. They thought they met the list requirements but were turned away at the border. "Where was the requirement on the list?" they ask.

The INS shares our confusion. A high-level official at one of the busiest Canadian airports complains that the law and regulations are "inconsistent" on the issue of whether a U.S. license is required for certain TN categories. First let us look at the general rule from the NAFTA guidelines in Appendix 7:
Qualifications. The NAFTA professional must meet the following general criteria:
Meet applicable license requirements. To practice a licensed profession, Canadian and Mexican entrants must meet all applicable requirements of the state in which they intend to practice.
Note: In certain circumstances, although a profession may generally require licensing, there may be duties within the occupation that do not require licensing. For example, an architect must be licensed to sign architectural plans, etc. but not all professional-level duties of an architect require licensure (an architect can work on development of plans but be precluded from signing the plans).
Similarly, a dentist requires a license in the U.S. to practice dentistry but if a Canadian citizen is coming to the U.S. as a TN to give a seminar on dentistry, no U.S. license would be necessary. The Canadian may establish qualifications as a dentist by showing a provincial license or a D.D.S., D.M.D., Doctor en Odontologia en Cirugia Dental.
This is analogous to the lawyer who seeks admission as a TN to offer professional-level legal advice about Canadian law but who is not going to practice before any state bar in the U.S. This Canadian citizen would need only to establish qualification as a lawyer. A J.D. or provincial bar membership could suffice.
Now, let us see how the rules actually work for Canadian lawyers. Kenneth K. Copland wants to know if he will have a problem at the port of entry. He is about to accept a position as an in-house counsel for a California company. His duties will be strictly in-house. His primary function will be to facilitate a new Canadian division for the company. He will also file international applications to protect intellectual property. The California State Bar indicates it does not have to admit him before he can practice in California. The employer does not require said admittance. This is what I told him:
The question the INS (and I) would ask is how can you practice law without admission to any U.S. bar. Is it because you will not really practice law, but will do other functions not requiring a lawyer? Is it true Californians can get out of taking the bar exam by working "in-house"? (In which case this must be a very popular career path for law students!)
You said that you are about to accept a position as an in-house counsel for a California company. Your duties will be strictly in-house. You will primarily facilitate the opening of a Canadian division for this company. The California State Bar is indicating that you do not need to be admitted for practice in California for this position and your employer does not require admittance to the state bar. This sounds like a good argument. You will "advise corporate clients concerning transactions of business involving internal affairs, stockholders, directors, officers, and corporate relations with general public." Your job "includes representing . . . organizations . . . and the preparation of legal documents." These are valid job duties for "lawyer" included in the Dictionary of Occupational Titles. (See Appendix 11 of the TN Handbook.)
Here are some other options:
Does California have a "foreign legal counsel" license you could quickly get and use? Then you would have a license.
Do you even need a TN work permit, if you are setting up the Canadian division and filing patents internationally? You could argue that if California says you do not need a license, they are saying you are not practicing law in California. If you are not practicing law, you are not working. You would come into the U.S. as a temporary visitor.
Become a TN management consultant. We were able to receive a TN and renew it for a Canadian lawyer setting up the internal regulatory compliance department for an Asian pharmaceutical company.
I hear reports of Canadians coming into the U.S. on TN status to work as unlicensed "law clerks" under the supervision of licensed lawyers. Nevertheless, before recommending this course of action I would ask whether the "state may allow an individual to fully practice a profession under the supervision of licensed senior or supervisory personnel in that profession." In states where I have practiced law, there is no formal procedure for granting an interim "law intern" license. In those states, at least, obtaining a TN would be difficult.



Return to the top of this page