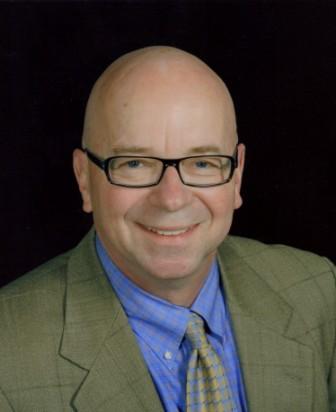 Resume
JOSEPH C. GRASMICK
Law Office of Joseph C. Grasmick, Business Immigration
300 International Drive
Williamsville, NY 14221 U.S.A.
Tel: (716) 842-3100
jgrasmick@grasmick.com - http://www.grasmick.com
University Education:
1978: J.D. SUNY at Buffalo, (cum laude, Law Review, Baldy Fellow)
1978: M.A. Social and Cultural Anthropology, SUNY at Buffalo, (Graduate Fellow)
1974: B.A. Political Science, SUC of NY at Fredonia, (Dean's List, President Class of 1972, President Student Government, Omega Chi Beta Fraternity, Intern to NY State Assembly Member, Intern to Chautauqua County Executive executing ground-breaking study for satellite motor vehicle offices, Campaign Coordinator in charge of county for successful campaign for a major presidential primary candidate.)
Professional Interests:
Immigration Law; Law Office Management and Technology; Ethnology and National Law of Latin America; Legal Anthropology;
Employment and Research:
Law Office of Joseph C. Grasmick, Buffalo, NY. (formerly Gellman, Kurtzman, Macri & Grasmick, Niagara Falls, NY), Business Immigration Law; 9/78-1/81 Associate; 1/81-Present, Partner/Owner.
Fulbright Research Fellow. U.S. Embassy and the Catholic University, Paraguay, 10/79-10/80.
Organization of American States. Research Fellow, consultant to Paraguayan Ministry of Public Health in an applied research project concerning the impact of national rural health service administration on indigenous minorities. 10/79-10/80.
Inter-American Foundation, Research Fellow.Research concerning inter-ethnic contact between Paraguayan ethnic groups. 8/79-1/81.
Lawyer's Committee for International Human Rights. Representative to the United Nations/ECOSOC Commission on Human Rights Subcommission on Prevention of Discrimination and Protection of Minorities, Geneva, Switzerland. 8/78-9/78
International Labor Organization. Short-term assignments with the Application of Standards Branch, Geneva, Switzerland, surveying the South American Civil Code real property law, and its application to indigenous minorities. Funded by the Ford Foundation Human Rights Internship Program. 5/77-9/77.
Buffalo Law Review. Senior Editor. 6/77-6/78.
SUNY at Buffalo Law School. Research Associate, locating translating and summarizing Guatemalan, Mexican, Colombian and Panamanian legal materials pertaining to the incorporation of treaty law into national law. 1/76-12/76.
Peace Corps Volunteer. Paraguay, working with the national health agency SENASA executing technical aspects of running water projects and designing comprehensive pilot health programs, selected to coordinate a program of technical and cross-cultural training for newly arrived Peace Corps volunteers. 7/72-9/75. (Accepted for one-year extension of original two-year term).
Survey Research, Louis Harris and Associates and the Roper Organization. Both of New York, NY, constructing samples, executing pretests and interviewing. 7/70/72.
Publications:
Grasmick's Border Report: U.S. Immigration for Canadian Businesses and Professionals. Monthly Newsletter (January 2008-present).

Grasmick's TN Handbook for Canadians -- How to Work in the U.S. Under NAFTA, 2nd Edition. 980+ page reference.

Grasmick's Manual: How to Practice Immigration Law With a Website. Forthcoming. (2002).
Grasmick's Directory: NAFTA-Enabled Immigration Ports of Entry, 2nd Edition. Digital Goods. (2001).
Grasmick's Directory: NAFTA Enabled Immigration Ports of Entry. Digital Goods. (2001).
Grasmick's TN Handbook for Canadians -- How to Work in the U.S. Under NAFTA Digital Goods. 581 page reference. (2000).
Canada-U.S. Business Immigration Handbook, Carswell, Toronto, Ontario (Canada). 700+ page treatise, and semi-annual updates. (1991 - 1999)
How to Legally Retire in the U.S.,Sunbelt Canadian, Pheonix, AZ (Fall 1990).
Heard at the Border-U.S. Immigration Newsbriefs, The National Inquirer, Canadian Bar Association Ontario, Immigration Section. (Regular column 1989-1990).
Free Trade Agreement Helps Canadians to Work in the U.S., How to Retire in the U.S., How to Legally Work in the U.S., Can The New Immigration Law Help You? The Brunton U.S. Nonresident Taxletter, Brunton International Services, Inc., Boca Raton, FL (Summer/Fall 1989; Spring 1990; Summer/Fall 1990; Winter 1990-91).
Immigration Strategy for a U.S. Expansion, Business Quarterly, London Ontario (Canada) (Summer 1989).
Doors Are Opening South of the Border, Let's Talk Business, Hamilton Ontario (Canada) (April 1989).
Land and the Forest-Dwelling South American Indian: The Role of National Law, In: Whose Trees? Proprietary Dimensions of Forestry. Louise Fortmann and Johan W. Bruce, eds. Boulder, CO: Westview.
The Immigration Angle (five part series), Erie County Bar Bulletin, Buffalo:Erie County Bar Association (September 1984-January 1985).
Immigration into Canada Under the Substantive Requirements of the Immigration Act of 1976: A Practical Overview , with Mendel M. Green, American Bar Association, "Canadian Law Newsletter", Vol. III January 1983.
U.S. Immigration for Businesses, Investors and Workers, (hardcover book) with Arthur M. Gellman and Kenneth A. Cohen, Buffalo: William S. Hein (1981).
Immigration Newsletter, Niagara Falls, NY Gellman, Cohen & Grasmick, (Volumes III-IX, 1979-1988) Editor and principal author of the quarterly publication.
Land and the Forest-Dwelling South American Indian: An Anthropological and Legal Perspective, London: Committee for Indigenous Peoples, Discussion Paper Series No. 5 (1981). Published simultaneously by the National Association of Inter-disciplinary Ethnic Studies: Wisconsin.
Land and the Forest-Dwelling South American Indian: The Role of National Law, Buffalo: Buffalo Law Review. V 27 N 4. (1979) Reprinted by the Land Tenure Center, Madison, Wisconsin.
License and Professional Organizations:
Admitted to practice in both New York and Florida; admitted to Federal practice (WDNY); American Immigration Lawyers Association (founding member Upstate NY Chapter, NAFTA Working Group Liaison, Technology Committee; NAFTA and Law Office Management Mentor); N.Y. State Bar Association.
Awards:
Who's Who ...In the East, ...In American Law, ...Emerging Leaders. Martindale-Hubbel "AV" legal rating. (Highest possible rating.)
Language Ability:
Spanish: Excellent; Guaraní: Good.

Board Experience:
Configuration Dance Theatre: (WNY's leading professional ballet/dance company); St. Paul & St. Mark UCC: (Urban church); El Museo Francisco Oller y Diego Rivera: (Hispanic Art Museum); Buffalo NY.
International Experience:
Paraguay: 5 years; Argentina, Mexico; 1 year; Puerto Rico, Ecuador, Perú: 4 months each; Guatemala, Chile, Brazil, Uruguay, Colombia, Bolivia, Panama, Dominican Republic, Great Britain, France, Switzerland, Spain, Germany, Costa Rica, Honduras, El Salvador, Nicaragua, Virgin Islands, Guyana, Haiti, Netherlands, Thailand, Venezuela, India, Micronesia, New Zealand, Belize: less than 3 months each.

Proficiencies:
Business immigration law, law office management, comparative law, Canada, Latin America, international legal activism, political campaign direction, computers, writing, public speaking, cultural anthropology, international development, Spanish & Guaraní languages, cross-cultural aptitude, high altitude mountaineering (climbing 21,000+ feet), international travel, tropical forest exploration, forest-dwelling Indians, volunteerism, trekking in rare and harsh ecosystems, nature and wildflower identification, 5K racing, stage and film acting, ballet, photography.
May 14, 2009. This is Internet Web page: http://www.grasmick.com/resume.htm